toolbox
Resources we use to better connect your brand with consumers
Red-Origen
A network of independent, management-owned agencies with offices throughout Latin America, the Caribbean, Spain and the U.S. Membership allows us to expand our reach beyond Puerto Rico.
Programmatic Media
Allows us to create, manage, and optimize data-driven digital campaigns across display, video, audio, native and social on multiple devices.

Clients can rest assured that we are equipped to get the most out Facebook to help them better connect with audiences.

As certified Google Ads product experts, clients know that we can optimize digital campaigns to be more efficient, effective and profitable.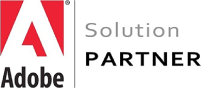 A clear sign that we deliver world-class solutions by skillfully leveraging Adobe products and software.